As part of the engineering center "Prism Electric" - a few dozen engineers, including a group of chief engineers of projects. Our team consists of engineers as "old school" with 25 years of experience, and motivated young graduates of the leading technical universities in Ukraine.
This ensures the most efficient result - innovative and unusual design decisions are competent embodiment of practical implementation, according preparation and compliance of design engineering documentation to ГОСТ, ДСТУ and other normative documents.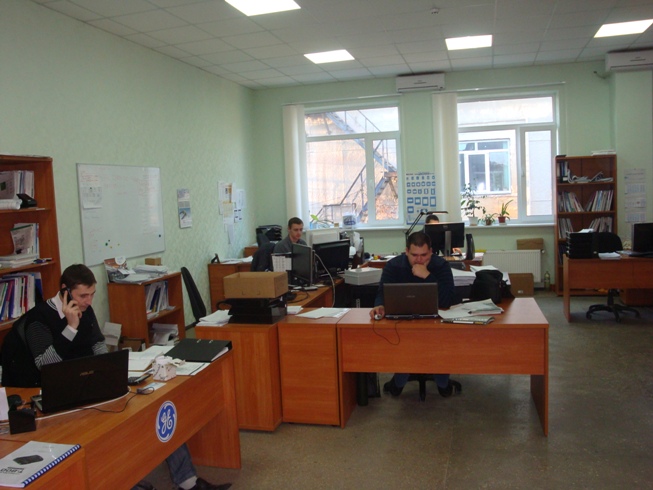 For complex engineering and development of design documentation of power supply systems and process automation of any complexity, as part the Engineering Center organized three divisions:
Department of "Power Distribution Systems"
In the competence of experts is developing of all-inclusive transformer substations, medium voltage cells (up to 10 kV), bus-conductive systems, automatic standby activation cabinets, lighting, main switchboards (MSB), other types of low-voltage devices.
Department of "ElectricDrive Control Systems"
Designing of MCC as for AC and DC motors. Specialists of the department develop designing of documentation for electric drive control systems from the most basic electric ("direct start motor") to the more complex - based on frequency converters for integration into the general company's ACS.
Department of "Automation Process Control Systems"
Development projects related to any process technology automation - both local and general. Many years of experience of staff allows you to create a system with high reliability optimality criteria that best satisfy the requirements. As a rule, in the implementation of complex projects involving many departments and divisions. Thanks to well-functioning system of communication between departments and workmanship organized information flow and document management - the result is a operable project. And experts of engineering center are able to trace every stage of the project implementation, gaining experience that ensures the viability and effectiveness of all design decisions.